All herbs can be purchased from our online store.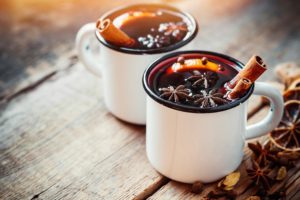 Mulled Spice Tea
Base Tea: I recommend our Orange and Horopito Blend. 
Spice Blend: 4 whole cloves, 4 tsps. cinnamon, or cinnamon sticks, 5 Cardamom Pods or crushed Cardamom, 1 tsp grated orange zest or dried orange rind, 4 whole allspice, grated orange, star anise (optional) Ginger

Up to 2 tablespoons total of other optional herbs, such as calendula, rose and petals, Tulsi, Marshmallow. Take a look at our Herbal Description (link) to choose what you would like.
(This blend can be prepared for you, with your choice of herbs). It is also a beautiful blend as a latte. See "How to make a Ti Latte!"
To brew as a Tea, place a big spoonful or more depending on your taste, into a tea pot or filtered cup or tea class and add 200ml or more of boiling water.
Steep 5-10 minutes. The longer you steep the more intense and therapeutic your blend will be.